Back to top
Mrs. Piggle-Wiggle (Paperback)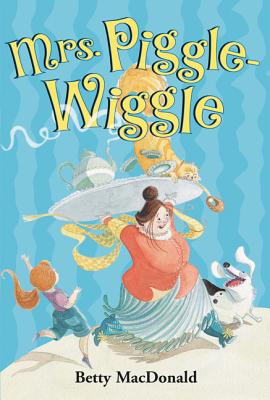 $8.99

Usually Ships in 1-5 Days
Description
---
Perfect for fans of Mary Poppins and Nanny McPhee, this classic series is all about learning and problem-solving. Young readers will enjoy giggling along.
Meet Mrs. Piggle-Wiggle! She lives in an upside-down house with a kitchen that is always full of freshly baked cookies. She was even married to a pirate once! Best of all, she knows everything there is to know about children. 
When Mary turns into an Answer-Backer or Dick becomes Selfish or Allen decides to be a Slow-Eater-Tiny-Bite-Taker, Mrs. Piggle-Wiggle has the perfect cure. And her solutions always work, with plenty of laughs along the way. This is the book that started it all!
Mrs. Piggle-Wiggle is celebrating 75 years of charming young readers! The books in the series to share and enjoy include:
Mrs. Piggle-Wiggle
Mrs. Piggle-Wiggle's Magic
Mrs. Piggle-Wiggle's Farm
Hello, Mrs. Piggle-Wiggle
Happy Birthday, Mrs. Piggle-Wiggle
About the Author
---
A longtime resident of Washington State, Betty MacDonald (1908-1958) authored four humorous, autobiographical bestsellers and several children's books, including the popular Mrs. Piggle-Wiggle books.
Alexandra Boiger grew up in Munich, Germany, where she studied graphic design and began a career in feature animation that allowed her to work for Warner Bros. UK and DreamWorks. Since transitioning to children's book illustration, she has worked on numerous popular titles, including the Tallulah series. She lives with her husband and daughter in northern California. See more of her work online at www.alexandraboiger.com.