Back to top
The Oceans (Paperback)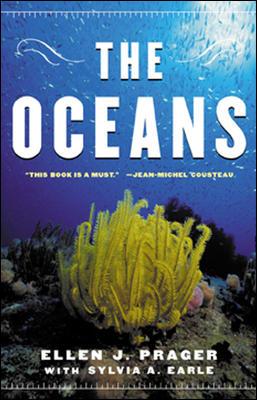 $25.00
Usually Ships in 1-5 Days
(This item is non-returnable.)
Description
---
An] absorbing survey of oceanography . . . this] elegant study is an excellent resource.--Publishers Weekly
A fascinating examination of the earth's oceans
This exhaustive overview of oceanography captures the excitement of discovery in the making. The Oceans opens up the world of ocean science to the general reader and raises significant questions about the future of the ancient, nurturing ocean itself.
The oceans cover more than 70 percent of the globe, yet less than 5 percent of that expanse has been explored. But, as Drs. Prager and Earle show in this vivid survey of ocean research, our knowledge is suddenly accelerating: various dives, soundings, computer analyses, and other probes are uncovering amazing facts about the 142 million square miles beneath the seas.
About the Author
---
Ellen J. Prager, Ph.D., (Miami, FL) formerly with the U.S. Geological Survey, is a fellow of the Explorers Club. Well published in both scientific journals and general-interest magazines, she recently edited the book Furious Earth. Sylvia A. Earle, Ph.D., (Oakland, CA) named a "Hero of the Planet" by Time, is currently chair of Deep Ocean Exploration and Research as well as Explorer-in-Residence at the National Geographic Society. She was the first woman to serve as chief scientist of the National Oceanic and Atmospheric Administration.