Back to top
An Introduction to Trade and Globalisation (Paperback)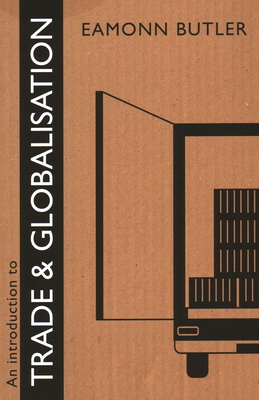 $18.75
Email or call for price.
Description
---
International trade has created a highly interdependent world. Everyday products - such as phones, trainers or cars - are designed, manufactured and assembled across several different countries, by countless different companies, both large and small, involving millions of people of all nationalities, creeds and cultures. We take much of this creativity and competition for granted. But it wouldn't be possible without the peaceful collaboration of millions of people around the planet - a much-overlooked aspect of globalisation. Yet some politicians - perhaps bound by electoral concerns - often take a narrower view, claiming globalisation leads to job losses, lower standards and threats to security. An introduction to Trade & Globalisation examines the tensions that inevitably arise alongside the many benefits of trade. Author Eamonn Butler looks at the rapid growth of international trade over the past 50 years, and how commerce and international politics have become increasingly entwined. He describes the fundamental and growing importance of trade and globalisation in modern life - whilst also seeking to understand the opposition to it. And, at the same time, he skilfully provides a straightforward, insightful and essential introduction to the principles, economics, and politics of international trade - one of the key developments of the modern era.
About the Author
---
Eamonn Butler is Director of the Adam Smith Institute, one of the world's leading policy think tanks. He holds degrees in economics and psychology, a PhD in philosophy, and an honorary DLitt. In the 1970s he worked in Washington for the US House of Representatives, and taught philosophy at Hillsdale College, Michigan, before returning to the UK to help found the Adam Smith Institute. He has won the Freedom Medal awarded by Freedoms Foundation at Valley Forge and the UK National Free Enterprise Award; his film Secrets of the Magna Carta won an award at the Anthem Film Festival, and his book Foundations of a Free Society won the Fisher Prize. Eamonn's other books include introductions on the pioneering economists Adam Smith, Milton Friedman, F. A. Hayek and Ludwig von Mises. He has also published primers on classical liberalism, public choice, capitalism, democracy, the Austrian School of Economics and great liberal thinkers, as well as The Condensed Wealth of Nations and The Best Book on the Market. He is co-author of Forty Centuries of Wage and Price Controls, and of a series of books on IQ. He is a frequent contributor to print, broadcast and online media.