Back to top
Mythatypes: Signatures and Signs of African/Diaspora and Black Goddesses (Contributions in Afro-American & African Studies #198) (Hardcover)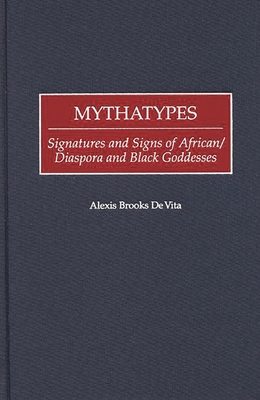 $103.20

Usually Ships in 1-5 Days
Description
---
Dr. Alexis Brooks De Vita takes up the challenge to develop culturally relevant modes of literary analysis of African/Diaspora literatures by identifying traditional African and Diaspora figures of myth, religion, legend, and history that interact with African and Diaspora literary heroines and their authors. Following upon Karla Holloway's arguments in Moorings and Metaphors that African American and West African women share strong traits of storytelling that both isolate and identify their literatures, Brooks De Vita traces these traits to their religious, legendary, and historical sources, identifying African and Diaspora female figures of power whose interaction with literary protagonists places personal stories among the collective historical and spiritual African/Diaspora experience, broadening and deepening each authorial voice by demonstrating how it breaks free of the European perspective of linear time and resonates in a timeless community whose members ceaselessly interact.
African/Diaspora women's symbols of power assert their autonomous definitions of good and evil, enabled by decolonialist analysis as expounded by theorists such as Chinweizu, Jemie, and Madubuike to be separated from universalizing, Eurocentric or masculinist assessments. Symbols of inherent, rootedness and empowerment are clearly identified, allowing the reader to perceive tales of salvation and success underlying and further developing literal tales of suffering, surrender, or loss. Will be of particular interest to students, scholars, and researchers of comparative literature as well as African American literature and African/Diaspora and Women's Studies.
About the Author
---
ALEXIS BROOKS DE VITA is an independent scholar and researcher. In addition to her poetry and short fiction, which have appeared in numerous anthologies, Dr. Brooks De Vita has published essays in The Griot and English Language Notes, analyzing the work of writers as diverse as Morrison, Milton, and Plato.