Back to top
Essays on the Fiction of A. S. Byatt: Imagining the Real (Contributions in Military Studies #110) (Hardcover)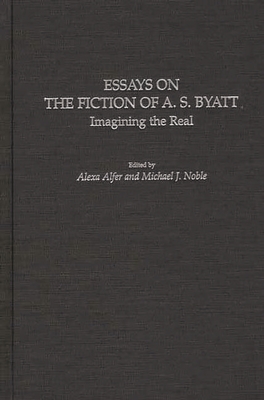 $100.80

Usually Ships in 1-5 Days
Description
---
Over recent years, the increasing scope of A. S. Byatt's work as a writer has fostered a corresponding breadth of academic interest both in the traditional field of literary criticism and beyond the discipline among scholars of the natural and social sciences. Most of this research has been limited to conference papers, interviews, and articles scattered across a wide variety of journals and has examined only the most basic critical issues related to Byatt's writing. This volume provides the first substantive inquiry into her fiction and spans virtually the entire body of her work.
By advancing multiple and mutually informative theoretical frameworks for a critical appreciation of Byatt's work as a writer, this book surveys and furthers the growing critical interest in her fiction. Contending that Byatt's work renders the boundaries between criticism and fiction highly permeable, the responses to her work gathered in this volume purposely blur the demarcation lines between the different schools of thought currently fighting for critical supremacy. In doing so, they explore the narrative and intellectual terrain mapped out by one of Britain's most imaginative novelists and contribute to current debates on the contemporary novel in England.
About the Author
---
ALEXA ALFER is affiliated with Queen Mary and Westfield College, University of London. She has written on A. S. Byatt, Walter Benjamin, Jacques Derrida, Sylvia Townsend Warner, and Virginia Woolf, and has taught extensively on 20th-century British fiction. She recently edited A. S. Byatt in Focus for the German journal Anglistik and is the coauthor of the first comprehensive primary and secondary A. S. Byatt bibliography.MICHAEL J. NOBLE is a Fellow of the University of Louisiana at Lafayette. He has taught widely on British fiction and drama. His research on A. S. Byatt, George Elliot, Samuel Beckett, etc. has appeared in such journals as the CEA Critic, Encyclia, and the Explicator. Most recently, he has been working with electronic media, designing online educational applications and development tools.