Back to top
The Critical Response to Ann Petry (Critical Responses in Arts and Letters #44) (Hardcover)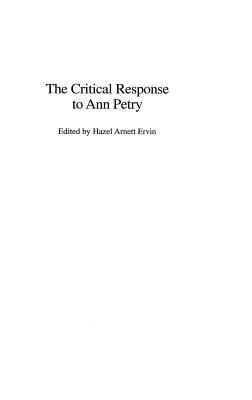 $100.80

Usually Ships in 1-5 Days
Description
---
Ervin has brought together 16 reviews and 26 essays that chronicle the literary reception of Ann Petry and her three novels in America from 1946 to the present. Collectively and individually, all of the reviews and essays gauge the historical, cultural, social, political, literary aesthetic, and theoretical depths of Petry's novels. While specific essays will offer overviews of Petry's life and works, others will name literary influences, explore and evaluate her style and structure, identify her aesthetic positions as a writer and novelist, and define her positions in larger discussions of the male and female in general and the African American female in particular.
Teachers, students, critics, and others will appreciate this volume. Select reviews and essays provide an overview of Petry's life and works, style, and literary position as a novelist, while other reviews and essays present her as a writer of community, cultural traditions, literary traditions, and characters. As a social critic, she speaks for the voiceless and the maligned; her criticism is sympathic, yet frank and honest. She speaks to and for men and women, rich and poor, young and old.
About the Author
---
HAZEL ARNETT ERVIN is Associate Professor of English at Morehouse College where she teaches composition and senior-level African American literature courses. She was a 2001 Fulbright Scholar in Barbados. She also co-authored Ann Petry's Short Fiction: Critical Essays (Praeger, 2004) with Hilary Holladay.