Back to top
The Stolen Hours (Hardcover)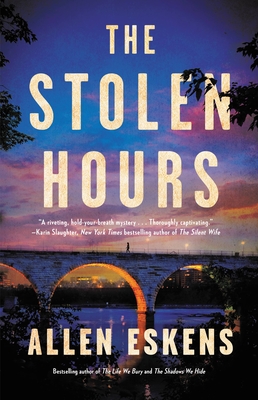 $28.00

Usually Ships in 1-5 Days
Description
---
A woman finds herself in a race not only for justice but for her life in this "riveting, hold-your-breath" new mystery from the bestselling author of The Life We Bury (Karin Slaughter, New York Times bestselling author of The Silent Wife).

Lila Nash is on the verge of landing her dream job—working as a prosecutor under the Hennepin County Attorney—and has settled into a happy life with her boyfriend, Joe Talbert. But when a woman is pulled from the Mississippi River, barely alive, things in the office take a personal turn.
 
The police believe the woman's assailant is local photographer Gavin Spenser, but the case quickly flounders as the evidence wears thin. It seems Gavin saw this investigation coming—and no one can imagine how carefully he has prepared.

The more determined Lila is to put Gavin behind bars, the more elusive justice becomes. Battling a vindictive new boss and haunted by the ghosts of her own unspeakable attack, which she's kept a dark secret for eight long years, Lila knows the clock is ticking down. In a race against an evil mastermind, it will take everything Lila's got to outsmart a killer—and to escape the dark hold of her own past.

"In The Stolen Hours, there's not a moment misplaced or a second lost. With the precision of a watchmaker, Eskens assembles the fine parts of a mystery and sets them to the tempo of a thriller, leaving the reader breathless." —Craig Johnson, author of the Walt Longmire Mysteries
About the Author
---
Allen Eskens is the USA Today bestselling author of The Life We Bury, which has been published in twenty-six languages, and five other novels, most recently The Shadows We Hide and Nothing More Dangerous. His books have won the Barry Award, the Rosebud Award, the Silver Falchion Award, and the Minnesota Book Award. Eskens is a former criminal defense attorney and lives with his wife, Joely, in greater Minnesota.
Praise For…
---
"A riveting, hold-your-breath, frightening mystery. 
The Stolen Hours 
is a thoroughly captivating legal thriller."
 —
Karin Slaughter, New York Times bestselling author of The Silent Wife
"A rousing legal thriller that's also an acute study of female victimization and male privilege."—
Kirkus Reviews (starred review)
"In Allen Eskens' newest thriller 
The Stolen Hours
, there's not a moment misplaced or a second lost. With the precision of a watchmaker, Eskens assembles the fine parts of a mystery set to the tempo of a thriller, leaving the reader breathless." 
 —
Craig Johnson, New York Times bestselling author of the Longmire Mysteries
"The Stolen Hours is as good as it gets; a heart-pounding and utterly engaging thriller that had me turning the pages at warp speed. At the core of this magnificent and beautifully told story is Lila, a strong yet vulnerable woman in search of the truth. But Eskens cleverly lets her share the spotlight with two other women whose strengths and weaknesses play off of and enhance each other. Alone, each is a character that readers will identify with and root for. Together, they're unstoppable. I loved this book!"
—
Karen Dionne, New York Times bestselling author of The Marsh King's Daughter and The Wicked Sister
"The plot provides satisfying twists and poses thought-provoking questions about gender. Eskens reliably entertains."—
Publishers Weekly
"Intense and satisfying." —
Booklist
 —
Booklist