Back to top
The Ferrari in the Bedroom (Paperback)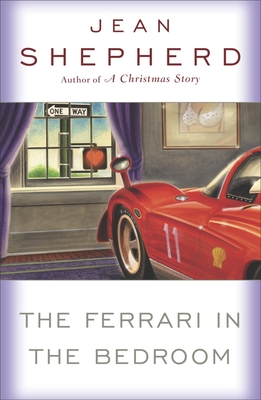 $19.00
Usually Ships in 1-5 Days
Description
---
Jean Shepherd was one of America's favorite humorists, his most notable achievement being the creation of the indefatigable Ralphie Parker and his quest for a BB gun in the holiday classic A Christmas Story. But he was so much more, a comic Garrison Keillor–like figure whose unique voice transcended the airwaves and affected a whole generation of nostalgic Americans.
The Ferrari in the Bedroom is Shepherd's wry, affectionate look at the hang-ups and delusions of Americans in the 1970s. From his sardonic assessment of fads such as the nostalgia craze ("Thinking that the old days were good is a terrible sickness. Everything was just as bad then as it is now.") to a modest proposal for the foundation of S.P.L.A.T. (The Society for the Prevention of the Leaving of Animal Turds), Jean Shepherd provides a generous measure of his special brand of wise and warm humor as an antidote for some of America's more ridiculous obsessions.
About the Author
---
For many years a cult radio and cabaret personality in New York City, JEAN SHEPHERD was the creator of the popular film A Christmas Story, which is based on his books In God We Trust, All Others Pay Cash and Wanda Hickey's Night of Golden Memories and has become a holiday tradition on the Turner Network. He passed away in 1999.
Praise For…
---
"True genius."
—Library Journal

"Shepherd is that very rare breed, a homespun humorist cut from the same Midwestern cloth as Mark Twain and George Ade."
—Saturday Review

"[Shepherd's] descriptions of the mores of today as seen through the perspective of a robust male provide many a chuckle . . . and the wish that life were simpler and people knew what and who they are."
—Best Sellers

"[Shepherd's] appeal rests securely on the metaphor that adult life is a continuation of a boys' pickup sandlot game."
—Commentary