Back to top
What Is Hope? (Hardcover)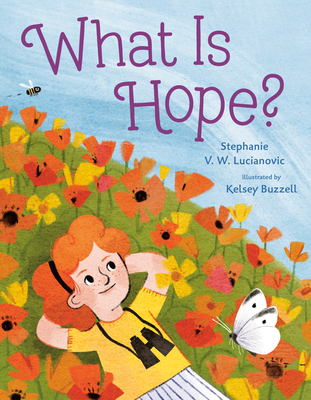 $18.99

Usually Ships in 1-5 Days
Description
---
Celebrate how hope can be found in so many surprising moments and places as it fills our lives with beauty and wonder.

A beautiful rhyming text and cozy illustrations remind readers that hope can be found daily in so many aspects of life. From a poppy turning its face to the sun to a firefly lighting up the night. From putting all your effort into learning how to ride a bike, to asking for help to play ball. Hope can be found in so many places--in that shelf full of books waiting to be read, in a dog wagging its tail, and especially when you're waiting at the window for a loved one's visit. Readers will be uplifted as they see all the ways hope can connect us and help us to live our best lives, and they may even be inspired to write a few verses of their own about where they find hope. Whatever hope is to you, wherever you find it in your life, this book shows how "Hope can glow bright or be just a spark. / Hope is the warmth at home in your heart."
About the Author
---
Stephanie V.W. Lucianovic (stephanielucianovic.com) writes books in the San Francisco Bay Area surrounded by a few kids, a few cats, and one husband. She is also the author of the picture books The End of Something Wonderful: A Practical Guide to a Backyard Funeral and Hello, Star and the middle grade novel The League of Picky Eaters.

Kelsey Buzzell's previous books include Mindful Games for Kids (by Kristina Sargent) and How to Talk to a Tiger (by Jason Bittel). She splits her time between illustration, design, and teaching at the University of Oregon. When she's not drawing or creating, Kelsey can be found tide pooling on the beach or hiking in the woods with her two children. You can visit her at kelseybuzzell.com.