Back to top
The Ball at Versailles: A Novel (Hardcover)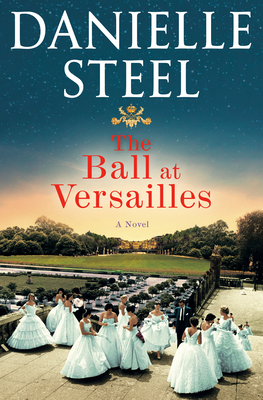 $28.99

Usually Ships in 1-5 Days
Description
---
NEW YORK TIMES BESTSELLER • Four American debutantes attend a renowned Paris cotillion in Danielle Steel's captivating new novel.

It's the summer of 1959 and the Palace of Versailles is hosting an event that will make history. It is an exclusive dusk-to-dawn ball in which a select group of American and French debutantes will be presented to international society and royalty. Four young women, all with something to prove, receive what some see as the invitation of a lifetime.

Amelia Alexander, who hopes to eventually attend law school, hesitates to participate in what she sees as an archaic and privileged tradition. But her indomitable widowed mother, Jane, who's struggled financially and sacrificed for a career, encourages her to attend. Jane would do anything for Amelia to have the chance at a happily ever after.

Felicity Smith is equally uncertain about the ball. Although her family is prominent in the Dallas social scene, Felicity prefers to keep to herself, avoiding the older sister who torments her. But to get out of her sister's shadow, Felicity decides to accept. If it's a success, the tables will have turned at last.

For Caroline Taylor, the beautiful ingénue and daughter of Hollywood legends, the ball is an irresistible opportunity. But an unexpected heartbreak just before she leaves for France gets things off to a bad start.

Then there's Samantha Walker, an art history major with an overprotective father. Her excitement about the invitation is overshadowed by the emotional and physical effects of a past tragedy that still haunts her. 

For all these young women, Paris and one transcendent night will change their lives forever. Bestselling author Danielle Steel extends an invitation to all, in The Ball at Versailles.
About the Author
---
Danielle Steel has been hailed as one of the world's bestselling authors, with a billion copies of her novels sold. Her many international bestsellers include Happiness, Palazzo, The Wedding Planner, Worthy Opponents, Without a Trace, The Whittiers, The High Notes, and other highly acclaimed novels. She is also the author of His Bright Light, the story of her son Nick Traina's life and death; A Gift of Hope, a memoir of her work with the homeless; Expect a Miracle, a book of her favorite quotations for inspiration and comfort; Pure Joy, about the dogs she and her family have loved; and the children's books Pretty Minnie in Paris and Pretty Minnie in Hollywood.