Back to top
When Harry Met Sally. . . (Paperback)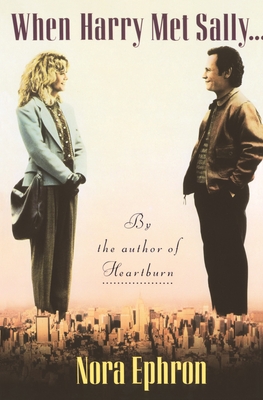 $18.00
Call to check availability
Description
---
The complete screenplay of Rob Reiner's enormously funny and moving film, When Harry Met Sally—a romantic comedy about the difficult, frustrating, awful, funny search for happiness in an American city, where the primary emotion is unrequited love.

"A winner, a lavishly romantic lark, brimming over with style, intelligence and flashing wit." —Peter Travers, Rolling Stone

Written by Nora Ephron, author of screenplays for Silkwood and Heartburn (from her own bestselling novel)—When Harry Met Sally is as hilarious on the page as it is on the screen. The book includes an introduction by the author.
About the Author
---
Nora Ephron was the author of the bestselling I Feel Bad About My Neck as well as Heartburn, Crazy Salad, Wallflower at the Orgy, and Scribble Scribble. She wrote and directed the hit movie Julie & Julia and received Academy Award nominations for Best Original Screenplay for When Harry Met Sally. . ., Silkwood, and Sleepless in Seattle, which she also directed. Her other credits include the script for the stage hit Love, Loss, and What I Wore with Delia Ephron. She died in 2012.
Praise For…
---
"A winner, a lavishly romantic lark, brimming over with style, intelligence and flashing wit." -- Peter Travers, Rolling Stone

"[When Harry Met Sally ...] will go down as the classic of 1989. One of the most endearing, enjoyable films ever -- I couldn't recommend it more highly." -- Marilyn Beck

"A comic valentine to love..." -- Time

"A buoyant comedy! It contains what may be the year's single most uproarious scene." -- Gene Shalit, Today, NBC-TV

"Deliciously funny ... You'll love it. I dare you to resist it." -- Judith Crist