Back to top
Women Writers at Work: The Paris Review Interviews (Paperback)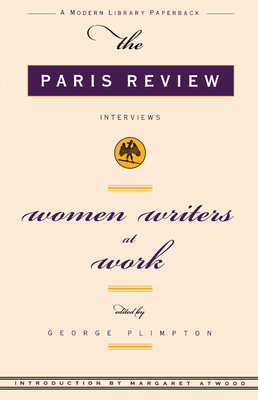 $23.00

Usually Ships in 1-5 Days
Description
---
Sixteen of the world's great women writers speak about their work, their colleagues, and their lives.

For More Than Forty Years, the acclaimed Paris Review interviews have been collected in the Writers at Work series. The Modern Library relaunches the series with the first of its specialized collections -- interviews with sixteen women novelists, poets, and playwrights, all offering rich commentary on the art of writing and on the opportunities and challenges a woman writer faces in contemporary society.
About the Author
---
The Paris Review is a literary magazine featuring original writing, art, and in-depth interviews with famous writers.
Praise For…
---
"The editors and interviewers of the Writers at Work series have become curators of live genius, marvelous literary taxidermists who have discovered a way to mount the great minds of their day without the usual killing and stuffing, to preserve them for all time. Surely this is now one of the single most persistent acts of cultural conservation in the history of the world, and one of our great national resources."-- Joe David Bellamy, Writing at the End of the Millennium

"Aspiring writers should read the entire canon of literature that precedes them, back to the Greeks, up to the current issue of The Paris Review."-- William Kennedy

"It is a safe bet that thirty and even three hundred years from now these conversations will be invaluable to students of twentieth-century literature."-- Time