Back to top
Counsel for Kings: Wisdom and Politics in Tenth-Century Iran: Volumes I & II (Edinburgh Studies in Classical Arabic Literature) (Hardcover)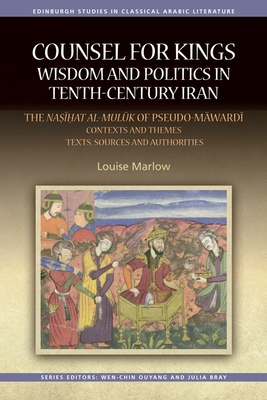 $212.75
Email or call for price.
Description
---
Mirrors for princes form a substantial and important genre in many pre-modern literatures. Their ostensible purpose is to advise the king; at the same time they assert that the king, if he is truly virtuous, will appreciate being reminded of the contingency of his power. The unknown author of the Counsel for Kings studied in this book wrote in a distinctive early tenth-century Iranian environment. He deploys an abundant set of cultural materials representing 'perennial wisdom' of mixed provenances, which he reinvigorates by applying them to the circumstances of his own time and place. The first volume situates Counsel for Kings in its historical context. The second volume gives direct access to a substantial portion of the text through translation and commentary. About the series: Edinburgh Studies in Classical Arabic Literature provides new insights into classical Arabic literature in light of state of the art cultural and literary theory, including theories of gender, empire, textuality, reader response, performance, narrative and semiotics.
About the Author
---
L. Marlow is Professor of Religion and Program Director for Middle Eastern Studies and Wellesley College.