Back to top
Atlas of Oceans: An Ecological Survey of Underwater Life (Hardcover)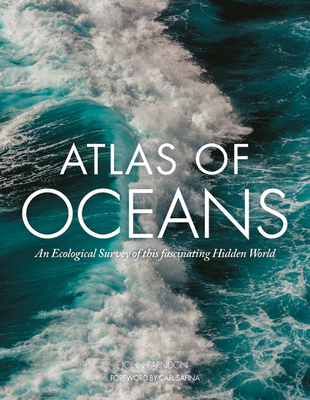 Description
---
Beautifully illustrated, packed with maps and diagrams, and containing up-to-date data on the status of endangered marine species, Atlas of Oceans is a celebration of Earth's vibrant and awe-inspiring oceans and seas and an urgent call to action to protect one of our planet's most vital resources.

A tragedy is playing out beneath the surface of the world's bodies of marine waters, one that began long before the 2010 oil spill in the Gulf of Mexico. Although many books have explored the environmental problems being faced on land, Atlas of Oceans is the first one for a general audience that examines how creatures of the marine environment are, if anything, more vulnerable than their land-based counterparts.

Fully illustrated with stunning photography of the most interesting aquatic areas, including:
â??Ocean currents and climate
Changing shorelines
Tropical and polar waters
Layers in the ocean
Black and Caspian Sea
Wildlife and habitat focuses
And many more!
You will be introduced to the dazzling diversity of creatures that inhabit the oceans and seas, and to the nature of the problems they face. Special features focus on the threats to particular animals, plants, and habitats, as well as on specific issues like over-fishing, global warming, and pollution. The book also includes success stories, recommendations for what can be done to preserve ocean ecosystems, and a complete rundown of the most endangered species of marine life.

Explore Earth's oceans and discover all that there is to preserve in Atlas of Oceans.
About the Author
---
John Farndon is an internationally renowned author of exciting and accessible science books for children and adults. His books have been shortlisted for numerous awards and have sold millions of copies worldwide, proving their perennial appeal.