Back to top
Gilgamesh's Snake and Other Poems: Bilingual Edition (Middle East Literature in Translation) (Paperback)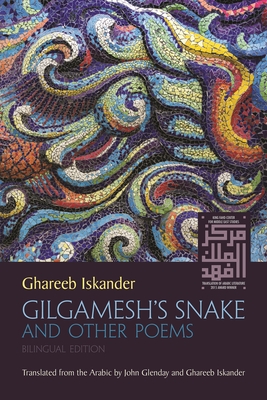 $14.95

Usually Ships in 1-5 Days
Description
---
The Epic of Gilgamesh is perhaps the greatest surviving work of early Mesopotamian literature. According to legend, Gilgamesh built the city walls of Uruk, modern-day Iraq, to protect his people from external threats. Although the epic records events from more than four thousand years ago, those events echo many of the social and cultural concerns of Iraq today.
In this luminous bilingual collection of poems, Ghareeb Iskander offers a personal response to the epic. Iskander's modern-day Gilgamesh is a nameless Iraqi citizen who witnessed the fall of the dictatorship, who exists in a constant state of threat, and who dreams, not about eternity, but simply about life. While Gilgamesh was searching for the elixir of life, Iskander's hero is searching for consolation.
About the Author
---
Ghareeb Iskander is an Iraqi poet living in London. He has published numerous collections of poems including, A Chariot of Illusion. His critical work includes Semiotic Trends in the Critique of Arab Poetry.John Glenday is an award-winning Scottish poet and translator. He is the author of several poetry collections including, Grain and Undark.