Back to top
Tales From the Word Guy: What Your English Teacher Never Taught You (Paperback)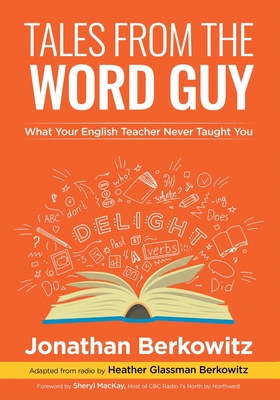 $24.99

Usually Ships in 1-5 Days
Description
---
Tales from the Word Guy is a collection of essays adapted from the author's segments on CBC Radio One's North by Northwest. Jonathan Berkowitz takes the reader on a delightful journey through the history, idiosyncrasies, and sheer pleasures of the English language.

He covers how English evolved and expanded over the centuries. And he reminds us of long-forgotten aspects of how to use the language properly. You will chuckle at how it is used improperly, often with amusing results.

With enthusiasm, humour, and plenty of infectious fun, Berkowitz offers up a deep appreciation for the beauty of our language. If you love our language, you'll love this look at it.