Back to top
The Twenty-First Century Performance Reader (Hardcover)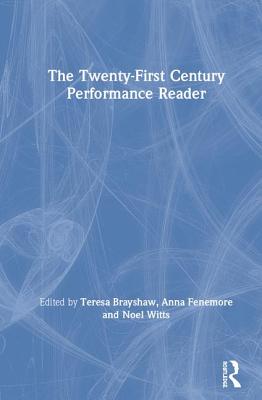 $204.00
Call to check availability
Description
---
The Twenty-First Century Performance Reader combines extracts from over 70 international practitioners, companies, collectives and makers from the fields of Dance, Theatre, Music, Live and Performance Art, and Activism to form an essential sourcebook for students, researchers and practitioners.
This is the follow-on text from The Twentieth-Century Performance Reader, which has been the key introductory text to all kinds of performance for over 20 years since it was first published in 1996. Contributions from new and emerging practitioners are placed alongside those of long-established individual artists and companies, representing the work of this century's leading practitioners through the voices of over 140 individuals. The contributors in this volume reflect the diverse and eclectic culture of practices that now make up the expanded field of performance, and their stories, reflections and working processes collectively offer a snapshot of contemporary artistic concerns. Many of the pieces have been specially commissioned for this edition and comprise a range of written forms - scholarly, academic, creative, interviews, diary entries, autobiographical, polemical and visual.
Ideal for university students and instructors, this volume's structure and global span invites readers to compare and cross-reference significant approaches outside of the constraints and simplifications of genre, encouraging cross-disciplinary understandings. For those who engage with new, live and innovative approaches to performance and the interplay of radical ideas, The Twenty-First Century Performance Reader is invaluable.
About the Author
---
Teresa Brayshaw is Principal Lecturer in Performing Arts at Leeds Beckett University and works freelance as a Feldenkrais teacher, theatre practitioner and personal development coach in a range of international contexts. She co-edited the third edition of The Twentieth-Century Performance Reader. Anna Fenemore is Associate Professor in Contemporary Theatre and Performance in the School of Performance and Cultural Industries at the University of Leeds. She is also Artistic Director of Manchester-based Pigeon Theatre.Noel Witts is Emeritus Professor of Performing Arts at Leeds Beckett University, and a Professorial Fellow at Liverpool Hope University. He is the author of Tadeusz Kantor in the Routledge Performance Practitioners series, and co-editor of all three editions of The Twentieth-Century Performance Reader.