Back to top
Magic Tree House: Books 31 & 32: Summer of the Sea Serpent, Winter of the Ice Wizard (Audio Cassette)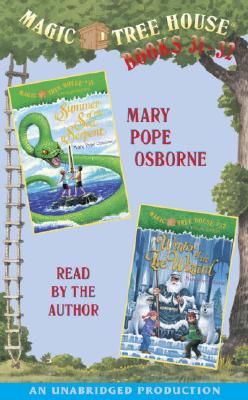 $18.00
Email or call for price.
Description
---

Summer of the Sea Serpent

Jack and Annie are off on another mythical mission at the request of Merlin the magician. Luckily, they have a young sorcerer, Teddy, to help them. From underwater caves to a Spider Queen, from mystical selkies to a magical sword, this is a Magic Tree House adventure kids won't want to miss!

Winter of the Ice Wizard

Jack and Annie, joined by Teddy and Kathleen (from earlier books), travel in the Magic Tree House to a land of snow where the Ice Wizard has captured Morgan and Merlin. The four friends must find the Ice Wizard's missing eye . . . or is it really his heart that is missing?