Back to top
Doctor Who: Robin Hood (Paperback)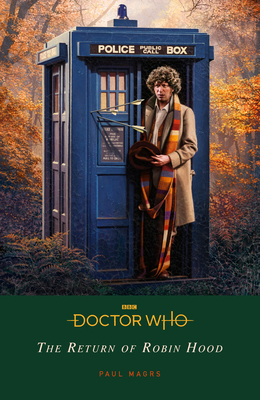 $12.99
Call to check availability
Description
---
For the Doctor, this was his first visit to the prince of thieves. For Robin, it's been a long time coming . . . Robin Hood is disenchanted. Maid Marion has left, the Merry Men have settled down, and the legend of the Doctor has retreated deep into the shadows of Sherwood Forest.
But the Doctor is back (Although this is his first visit - time travel does strange things to a story.) The poor are fed, and the gang are together again. That is until a desperate King John calls on the deadliest alien force at the nobilities' disposal: the mysterious, shape-shifting Mother Maudlin . As dark magic is spun, heroes are captured, and the Doctor must find a way to save the Kingdom. It's time for the return of the Lionheart . . .

About the Author
---
Paul Magrs was born in 1969 in the North East of England. He has written numerous novels and short stories for adults, teens, children and Doctor Who fans. He teaches Creative Writing at Manchester Metropolitan University. Doctor Who is the longest running sci-fi show in the world, and a flagship BBC property. First appearing on air in 1963, it follows the adventures of the Doctor, a Time Lord who travels through time and space, fighting alien monsters and saving the universe.