Back to top
New York in Art 2022 Mini Wall Calendar (Calendar)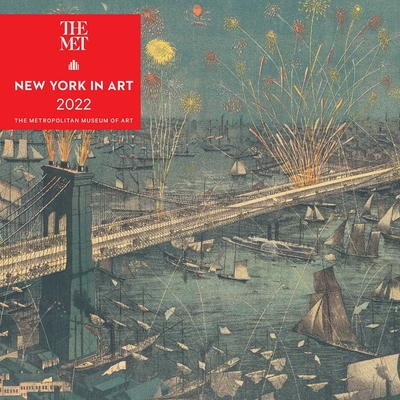 Email or call for price
Out of Print
(This item is non-returnable and must be pre-paid.)
Description
---
Explore New York City through the eyes of artists with this 12-month mini wall calendar from The Metropolitan Museum of Art.
Featuring 13 iconic paintings and prints of New York City by Jacob Lawrence, Georgia O'Keeffe, Florine Stettheimer, John Marin, and others, this 12-month calendar brings Gotham to life through the eyes of artists. Explore the lush lawns of Central Park. Visit legendary landmarks such as the Brooklyn Bridge and the Statue of Liberty. And revel in the famed nightlife of Times Square and Harlem. All the works included are from the world-renowned collection of The Metropolitan Museum of Art.
Features include:
7 inches x 7 inches (7 x 14 open)—a great size for small spaces
Planner page for September–December 2021
Widely celebrated and nationally recognized holidays and observances
Moon phases, based on Universal Time
Printed on FSC-certified paper with soy-based ink
About the Author
---
Founded in 1870, The Metropolitan Museum of Art is located in New York City's Central Park, along Fifth Avenue. The Met presents over 5,000 years of art from every corner of the world.