Back to top
Liberty or Death: The Surprising Story of Runaway Slaves who Sided with the British During the American Revolution (Hardcover)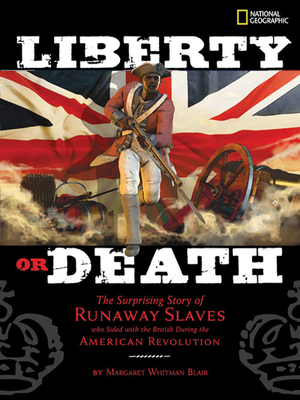 $18.95
Email or call for price.
Description
---
Liberty or Death is the little-known story of the American Revolution told from the perspectives of the African-American slaves who fought on the side of the British Royal Army in exchange for a promise of freedom. Motivated by the 1775 proclamation by Virginia's Royal Governor that any slaves who took up arms on his behalf would be granted their freedom, these men fought bravely for a losing cause. Many of the volunteers succumbed to battle wounds or smallpox, which ran rampant on the British ships on which they were quartered. After the successful Revolution, they emigrated to Canada and, ultimately to West Africa. Liberty or Death is the inspiring story of the forgotten freedom fighters of America's Revolutionary War.
About the Author
---
Margaret Whitman Blair is the author of several books for young adults, and is active in the Washington Children's Book Guild. A retired Peace Corps volunteer, she was formerly an international trade and business journalist in Washington D.C. She lives in Rockville, MD.