Back to top
Michael Clayton: The Shooting Script (Paperback)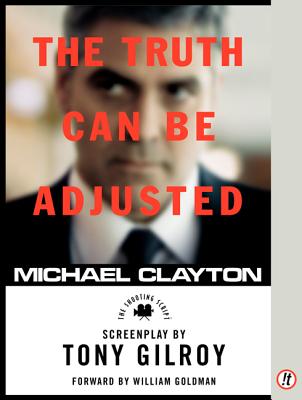 $21.99
Call to check availability
Description
---
Here is the official screenplay book tie-in to the hit thriller from Warner Bros., starring Academy Award®-winner George Clooney, Tom Wilkinson, Tilda Swinton, and Sydney Pollack, and written and directed by Tony Gilroy.
Michael Clayton (George Clooney) is an in-house "fixer" at one of the largest corporate law firms in New York. A former criminal prosecutor, Clayton takes care of Kenner, Bach & Ledeen's dirtiest work at the behest of the firm's co-founder Marty Bach (Sydney Pollack). Though burned out and hardly content with his job, his divorce, a failed business venture, and mounting debt have left Clayton inextricably tied to the firm.
At the agrichemical company U/North, meanwhile, the career of in-house counsel Karen Crowder (Tilda Swinton) rests on the multimillion-dollar settlement of a class action suit that Clayton's firm is leading to a seemingly successful conclusion. But when Kenner Bach's brilliant and guilt-ridden attorney Arthur Edens (Tom Wilkinson) sabotages the U/North case, Clayton faces the biggest challenge of his career and his life.
This Shooting Script Book includes:
Exclusive foreword by William Goldman
Complete shooting script
Exclusive Q&A with writer/director Tony Gilroy
39 color photographs
Complete cast and filmmaker credits
About the Author
---
Tony Gilroy makes his directorial debut with Michael Clayton. He is the acclaimed screenwriter of The Bourne Ultimatum, The Bourne Identity, The Bourne Supremacy, Dolores Claiborne, The Devil's Advocate, and Armageddon, among other films.