Back to top
Secret of the Satilfa (Hardcover)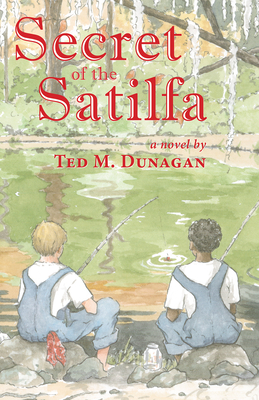 $21.95

Usually Ships in 1-5 Days
Description
---
Winner of the 2011 Georgia Author of the Year Award for Young Adult Fiction
Ted Dunagan, named 2009 Georgia Author of the Year in the young adult category for his debut novel
A Yellow Watermelon
, continues the saga of two adventuresome boys in this sequel,
Secret of the Satilfa
. Both books are set squarely in the Southern literary tradition as they reveal the lives of young Ted and Poudlum, friends despite the racial divide in rural Alabama in the late 1940s. In the fall of 1948, Ted and Poudlum have their post-Thanksgiving fishing trip to the Cypress Hole on the Satilfa Creek interrupted by unwelcome visitors--fugitive bank robbers. They manage to escape and return to the Satilfa to search--along with seemingly half the locals--for money rumored to have been hidden by the criminals. However, Ted and Poudlum have a clue no one else possesses. Through their exposure to some memorable individuals, the boys grow in character and knowledge as they hunt for the missing treasure.
About the Author
---
TED M. DUNAGAN was born and grew up in rural southwestern Alabama. He served in the U.S. Army, attended Georgia State University, and retired from a career in business in 2003. He received the 2009 Georgia Author of the Year Award in Young Adult Fiction for his debut novel, A Yellow Watermelon. The book was also named to the inaugural list of "The 25 Books All Young Georgians Should Read" compiled by the Georgia Center for the Book, and selected as an Accelerated Reader Title. He followed his first success with a sequel, Secret of the Satilfa, which earned the 2011 Georgia Author of the Year Award, followed by his third in the series, Trouble on the Tombigbee, which won the 2012 Georgia Author of the Year Award, and the 2013 Yerby Award for Fiction. He lives in Monticello, Georgia, where he writes news, features, and a weekly column for The Monticello News.