Back to top
Safebook: Your Families Resources for Fire Causes, Fire Safety, Fire Hazards and Fire Prevention (Paperback)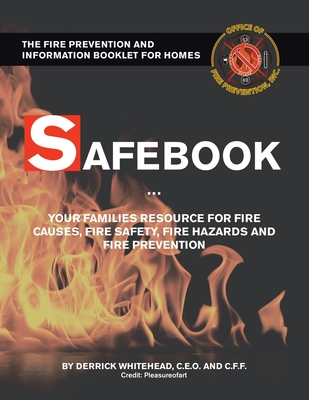 $24.99

Usually Ships in 1-5 Days
Description
---
SafeBook: the Fire Prevention and Information Booklet for Homes, which is your Family's resource for Fire Causes, Fire Safety, Fire Hazards and Fire Prevention.
My goal is to prevent fires from happening so I authored this informative eye capturing Look Book about Fire Prevention, called SafeBook in an effort to reduce the number of deaths, injuries and property damage from the ravage of fire. To accomplish this goal my plan is to introduce SafeBook to every community and its stakeholders so that it will be in every home and in every family member's hand. You will not parish from a lack of fire prevention knowledge and awareness on my watch. SafeBook will be your messenger and after reading it, it will be your duty to actively follow directions consistently in regards to knowing and understanding the tools of fire detection, which increases your chances of protection before a fire gets out of control.
The Office of Fire Prevention, Inc. takes Fire Prevention seriously and to get your attention we wanted the book to be in color because color serves as a means of attraction. Our hopes are that as you continue to read SafeBook the greatest take away will be your motivation and commitment to make your home and community a fire safer place to live, work and play, because of your actions. Knowledge is great, but is useless if you do not properly apply it, SafeBook, your home is safer already because you have choose to live by it.