Back to top
Best Friends Adult Coloring Book: Funny Best Friend Sayings and Quotes with Relaxing Patterns and Animals to Color (Paperback)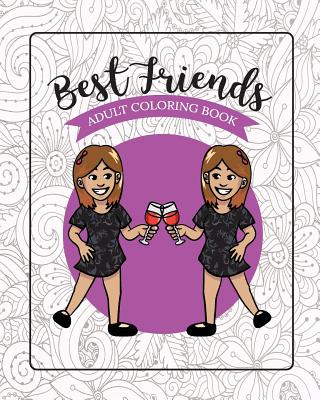 $7.99

Usually Ships in 1-5 Days
(This item is non-returnable and must be pre-paid.)
Description
---
A mix of funny and touching quotes along with relaxing coloring pages will show your BFF just how much you love her
It's filled with stress relieving mandalas, animals and nature patterns to color.
While coloring, she can enjoy the quotes. Some are funny and some are sentimental, but all are about having an amazing friend to share life with.
Quotes include:
I love you more than wine, and that's a lot.
I hope we grow old together, but I hope your boobs sag first.
Best friends hear you even when you're quiet
When I say I won't tell anyone, my best friend doesn't count.
They say you can't pick your family, but you do get to pick your best friend.
This is a great best friend gift idea for birthdays, holidays, get well gifts, Christmas, or just to show her that you are thinking of her This is also great present for a relative who is more than your best friend, who is also your sister, mom, mother-in-law, aunt or grandmother. Give her the gift of relaxation and show you care with a gift of laughter, stress relief, and love.