Back to top
Hold My Girl: A Novel (Hardcover)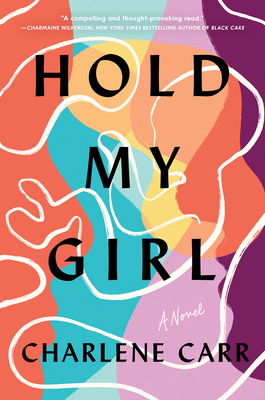 $27.99

Usually Ships in 1-5 Days
Description
---
Two women. Two eggs. One life-altering mistake.
Katherine finally has it all. She's spent her entire life striving for perfection—obsessing over her spotless home, maintaining her pristine reputation, building her perfect family—and her hard work has finally paid off. After seven difficult years of trying (and failing) to conceive, Katherine gives birth to Rose, her IVF miracle child, and at last has the one thing she's wanted most of all. But one thing isn't quite perfect. Rose's pale skin doesn't match Katherine's complexion, and an irritating doubt begins to grow in Katherine's mind.
Tess never got the happy ending she wanted. She underwent IVF at the same clinic as Katherine, but after finally conceiving, Tess's daughter was stillborn. Now, nearly one year later, she's approaching rock bottom. Consumed by her grief and without hope for the future, Tess is divorced, broke, and stuck in a dead-end job beneath her skillset.
But shortly before Rose's first birthday, Katherine and Tess get a call from the fertility clinic: Their eggs were switched.
As Katherine's carefully planned life begins to crumble around her, Tess finally sees the glimmer of hope she needed to get her life back on track. Motherhood has always been their dream, and neither woman is prepared to share that claim over Rose. It will take a tense custody battle to decide who deserves to be Rose's mother, but it will also push them to the brink.
With themes of racial identity, loss, and betrayal, Hold My Girl is an emotional novel that will leave you contemplating: What makes a mother?
About the Author
---
Charlene Carr is a lover of stories. After traveling the globe for several years and working at an array of mostly writing-related jobs, she decided it was time to focus exclusively on her true love—novel writing. She has published nine novels and recently received grants from Arts Nova Scotia and the Canada Council for the Arts to write her next novel. Charlene Carr lives in Nova Scotia with her husband and young daughter.
Praise For…
---
"A compelling and thought-provoking read. In Hold My Girl, Charlene Carr dares to ask What if? when there are no easy answers. This is a page-turner of a story that explores motherhood, vulnerability, and colorism in the age of assisted fertility." — Charmaine Wilkerson, New York Times bestselling author of Black Cake
"Hold My Girl deftly explores the tribulations of motherhood through a compelling narrative that portrays both sides of a headline-making controversy about biology, motherhood, and race. Thoughtful, tense, and affecting, Charlene Carr has skillfully crafted a page-turning story with compassion at its center." — Ashley Audrain, New York Times bestselling author of The Push
"Charlene Carr pulls off an extraordinary emotional tightrope walk with these imperfect characters and the impossible situation they're thrust into. Each fresh twist had me shifting my sympathies until the very end.
Hold My Girl
is a beautiful, unflinching examination of what it means to be a mother." —
Shelby Van Pelt, New York Times bestselling author of Remarkably Bright Creatures
"
Hold My Girl
is an emotionally complex, absolute triumph of a novel that raises thought-provoking questions about what it means to be a mother, a wife, and a friend. Charlene Carr writes fearlessly and brilliantly from the heart about motherly love, loss, and difficult moral choices. Her characters are so real, you ache for them as they struggle to do the right thing in impossible circumstances. I was riveted from the first page and couldn't stop reading. I needed to know how this beautiful, heart-wrenching book would end. It's an absolute must-read." —
USA Today bestselling author Julianne MacLean
"In
Hold My Girl
, Charlene Carr unflinchingly pulls the reader into the broken hearts and spiralling minds of two mothers who are thrust into an unimaginable situation. With poignant insight and—at times—unsettling accuracy, Carr has crafted not only a compelling, intensely propulsive page turner, but a deeply emotional exploration into the very essence of what it means to be a mother. I was spellbound from start to finish." —
Heather Marshall, #1 bestselling author of Looking for Jane
"A tender exploration of secrets, loss, and motherhood, and the lengths the heart will go to protect what it has found. A moving case study of what it means to truly move with empathy, grace, and compassion within those gray unspoken spaces of our lives." —
Lolá Ákínmádé Åkerström, international bestselling author of In Every Mirror She's Black
"Charlene Carr's poignant novel,
Hold My Girl
, holds nothing back in the story of two mothers and one daughter. A story that is both every mother's dream and every mother's nightmare, Carr bares the soul of her characters in ways few writers can as she exposes their darkest secrets and desires. An emotional and thought-provoking read I will not soon forget."
—Barbara Conrey, USA Today bestselling author of Nowhere Near Goodbye
"
Hold My Girl
is a deeply resonant story of loss, infertility, and the complexities of motherhood. Filled with the ache of longing familiar to those who have hoped for a child,
Hold My Girl
captures the painful experience of infertility and the lengths many of us go to become mothers. For those who have experienced the loss of a baby or those who have endured the trials of IVF, you will see yourself reflected in both Katherine and Tess. For readers who haven't, you will find renewed compassion and empathy for those in your life who have. I've been waiting for a book like this to land on my nightstand, and I am grateful it finally exists. I couldn't have loved it more." —
Joanne Gallant, author of A Womb in the Shape of a Heart: My Story of Miscarriage and Motherhood
"In
Hold My Girl
, Carr does a remarkable job exploring an emotionally fraught topic in a way that is both deeply thought-provoking while also relatable. In the vein of Jodi Picoult, she weaves a tale where there is empathy for both sides of the story, forcing the reader to put themselves in the characters' shoes and ask the question: What would I do? A poignant look at motherhood, identity and what it means to be a family,
Hold My Girl
will linger with you long after you close the pages." —
Kalyn Fogarty, author of What We Carry
"For fans of Ashley Audrain's
The Push
and Celeste Ng's
Little Fires Everywhere
, this breathtakingly taut story will pin you to your seat. Charlene Carr plumbs the deepest secrets of motherhood with an unflinching eye, while delivering a poignant exploration of how much our hearts can carry. Sure to inspire engrossing book club discussions, this novel will stay with you long after you read the last word." —
Marissa Stapley, New York Times bestselling author of Lucky
"An unforgettable story about two strong women thrown into an impossible situation. Carr, a compelling storyteller at the top of her game, begins with a narrative that could come straight from the news and effortlessly mixes in aspects of race, culture, class, and mental health to add irresistible tension and complexity. I found myself both moved by the characters and spurred to examine my own assumptions and biases, as the story moves gracefully toward its surprising yet inevitable conclusion." —
Barbara Josselsohn, bestselling author of The Lilac House and The Cranberry Inn
"Moving… readers will be transfixed." — Publishers Weekly
"A tender and absorbing novel with engaging characters that twists the heart. It's unafraid to address difficult issues that go to the core of what makes us human." —
Sunday Times bestselling author Rachel Hore
"A gripping, thorny premise that explores motherhood and its primal tug. It's twisty and forensic but also wise and moving." —
Sunday Times bestselling author Beth Morrey