Back to top
Shadow Fall (Paperback)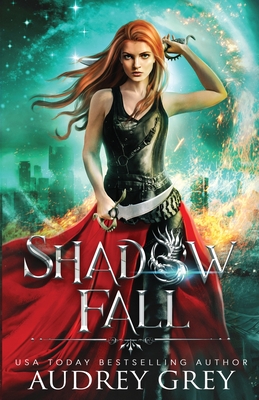 $14.99

Usually Ships in 1-5 Days
Description
---
My name is Maia Graystone: prisoner, rebel, and reluctant savior of a dying world. In exactly 552 hours, an asteroid will end life as we know it. Not that I'm counting or anything. Trapped inside a hellish prison with psychopaths and murderers, I have more current worries. Like the brother I left behind or the not-so-friendly inmates or the fact that I'm wanted by the most powerful man in existence. 
Then a mysterious benefactor breaks me out and offers the impossible: a spot in the Shadow Trials. Win and I'll receive a coveted place for my brother and I on the space station in the stars. But the opportunity comes at a steep price. Partner with a dashing psychopath, enter the court that once condemned me to death, survive the ruthless trials created by my own mother, and kill the Emperor-the very man who's hunting me.
In this cunning game of life and death, nothing is as it seems and everyone expects me to fail. But they forgot one tiny detail. Never underestimate the girl with nothing left to lose.
Fans of Divergent, Throne of Glass, and the Maze Runner will love this gritty tale of survival, intrigue, and hope in a dying world.