Back to top
The PAN (Paperback)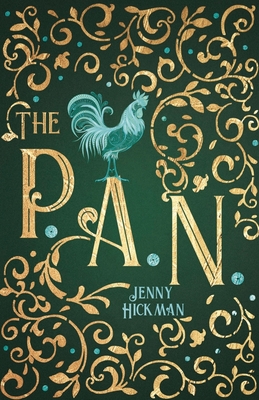 $17.24

Usually Ships in 1-5 Days
(This item is non-returnable and must be pre-paid.)
Description
---
Since her parents were killed, Vivienne has always felt ungrounded, shuffled through the foster care system. Just when liberation finally seems possible-days before her eighteenth birthday-Vivienne is hospitalized with symptoms no one can explain.
The doctors may be puzzled, but Deacon, her mysterious new friend, claims she has an active Nevergene. His far-fetched diagnosis comes with a warning: she is about to become an involuntary test subject for Humanitarian Organization for Order and Knowledge-or H.O.O.K.
Vivienne can either escape to Neverland's Kensington Academy and learn to fly (Did he really just say fly?) or risk sticking around to become a human lab rat. But accepting a place among The P.A.N. means Vivienne must abandon her life and foster family to safeguard their secrets and hide in Neverland's shadows ... forever.
The PAN Trilogy is perfect for fans of Marissa Meyer (The Lunar Chronicles) or fans of the TV show "Once Upon a Time."