Back to top
Questions You'll Wish You Asked: A Time Capsule Journal for Mothers and Daughters (Paperback)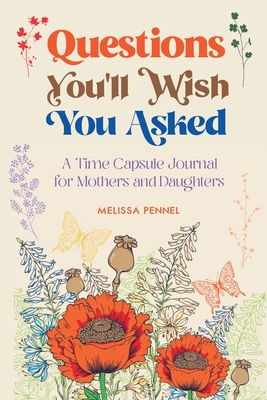 $14.95

Usually Ships in 1-5 Days
(This item is non-returnable and must be pre-paid.)
Description
---
This journal deepens the present-day mother/daughter bond while building a keepsake for when conversation is no longer possible.
With journaling questions for Mom such as:
"What have you learned from heartbreak?"
"Is there a book you hope I'll read?"
"When you're gone, what is something you'll want me to remember you saying?"
These questions will transport you from the daily routine into a time when the ordinary has been rendered sacred.
Whether you're a mother looking to leave a legacy to your child, or a child recording memories of your mother, make time for the questions you'll later wish you asked.
Your future self will thank you.
Commonly asked: who is this journal for?
The journal provides over 100 questions for a mother to answer for her daughter. It makes a perfect baby shower gift for a new mother, keepsake gift for an aging mother or daughter, and thoughtful present for mothers and daughters of all stages in between.
Some daughters sit with their parents and fill out the journal while asking the questions, which invites thoughtful conversations and intimacy. Others choose to purchase the journal for themselves, fill it out, and later present it to their daughters.
This journal can be an especially thoughtful gift for a mother who has lost her own mother; the "motherless" mother often deeply recognizes the importance of recording thoughts and memories for her children.