Back to top
Colonialism and Transnational Psychiatry: The Development of an Indian Mental Hospital in British India, C. 1925-1940 (Paperback)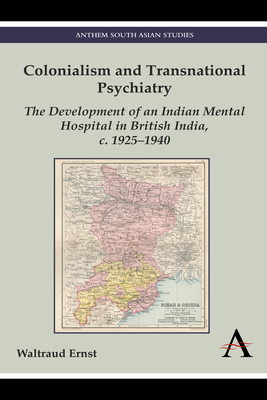 $40.00

Usually Ships in 1-5 Days
(This item is non-returnable and must be pre-paid.)
Description
---
Psychiatry in India during the nineteenth century has hitherto been represented as an essentially 'colonial' psychiatry, permanently and intrinsically linked with the British civilising mission and British control over India. This book is the first comprehensive case study of an early twentieth-century Indian mental hospital that was headed by an Indian rather than a British superintendent.
The work explores the ways in which the institution was run, its patient profile, the circumstances of its staff and the treatments administered, all in relation to the regional sociocultural and political context, the wider medical and colonial setting in South Asia, and contemporary global developments in psychiatry.
Themes covered in the work include gender, culture, race and plural clinical practices within the context of medical standardisation. 'Colonialism and Transnational Psychiatry' offers an unprecedented look at both the local and global factors that had such a strong bearing on hospital management and psychiatric treatment at this institution. This study of Ranchi sets a standard against which future scholarship will be able to judge the impact of local affairs and transnational connections on a wider range of institutions in, and exchanges between, South Asia, the West and other parts of the world.
About the Author
---
Waltraud Ernst is Professor in the History of Medicine in the Department of History, Philosophy and Religion at Oxford Brookes University, UK.