Back to top
Accidental Detectorist: Uncovering an underground obsession (Hardcover)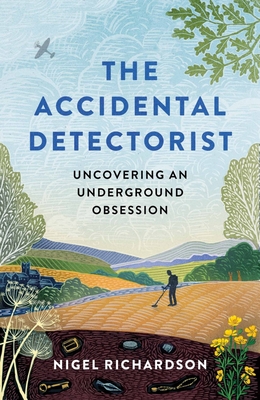 $24.99

Usually Ships in 1-5 Days
Description
---
One man's accidental journey into uncovering Britain's underground obsession. A fascinating and engaging tale of metal detecting history and Britain.

When a travel writer is stuck on home soil in the middle of a pandemic he meets Kris Rodgers, one of Britain's eminent metal detectorists. Dipping a toe in the hobby, Nigel quickly finds himself swept up in the world beneath the surface. Above the ground are a cast of fascinating and passionate people who open Nigel's eyes to a subterranean world of treasure and stories that bring the history of the island to life.

Scouring the country from Cornwall to Scotland in search of treasure and the best detectorists, Nigel finds himself more immersed in the culture than he bargained for and makes his own personal journey from cynicism to obsession in his trail through the heartlands of metal detecting. From women's groups who react against the hobby's male bias, to the 'Nighthawks' who risk jail-time in their pursuits, he finds his preconceptions disabused and gets to the heart of what makes this quiet community so obsessed with happy beeps.
About the Author
---
Nigel Richardson is a British journalist and author of five books who has worked at the top level for more than twenty-five years (thirteen of them on the staff of the Daily Telegraph in London). He writes about history, archaeology, landscapes, culture and wildlife conservation and has won numerous awards and commendations (UK Travel Journalist of the Year, Sunday Times Children's Book of the Week, BBC Radio 4 Pick of the Week etc). Previous books include the travelogues Breakfast in Brighton: Adventures on the Edge of Britain and (with the actor Richard Wilson) Britain's Best Drives: Journeys Back to the Golden Age of Motoring.