Back to top
Diamonds: A Jubilee Celebration (Souvenir Album) (Hardcover)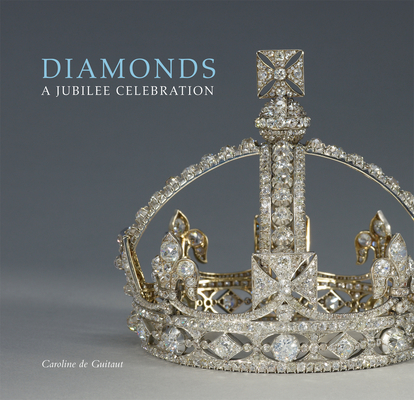 Description
---
From jewelry of the highest quality and finest craftsmanship to gemstone-laden tiaras and diamond-encrusted swords, this accessible volume presents a visually stunning selection of diamonds from among the Royal Collection's awe-inspiring array.
Published to celebrate the forthcoming Diamond Jubilee of Queen Elizabeth II—as well as a special exhibition planned for Buckingham Palace in 2012—
Diamonds: A Jubilee Celebration
explores the undeniable appeal of diamonds and the many royal uses to which they have been applied throughout the centuries. These precious stones have long played a part in royal ceremonies and gift-giving, and the book features numerous photographs—many newly commissioned—including close-up views of each piece. Few private diamond collections surpass that of the Royal Collection, and this lavishly illustrated volume offers readers a glimpse of many one-of-a-kind examples.
About the Author
---
Caroline de Guitaut is deputy surveyor of The Queen's Works of Art at Royal Collection Trust. She is the author of Royal Fabergé, 1953: The Queen's Coronation, and Russia: Art, Royalty and the Romanovs.