Back to top
1984: India's Guilty Secret (Paperback)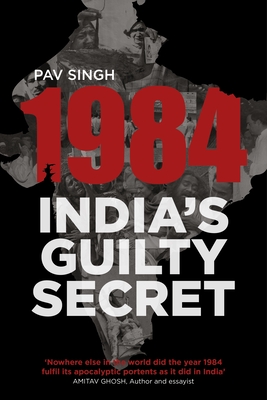 $17.95
Email or call for price.
Description
---
In November 1984, the ruling elite of the world's largest democracy conspired to murder thousands of their country's citizens in genocidal massacres reminiscent of Nazi-era Germany while the world watched on. Over four days, armed mobs brutally and systematically butchered, torched and raped members of the minority Sikh community living in Delhi and elsewhere. The sheer scale of the killings exceeded the combined civilian death tolls of the conflict in Northern Ireland, Tiananmen Square and 9/11. In Delhi alone 3,000 people were killed. The full extent of what took place has yet to be fully acknowledged.
This definitive account based on harrowing victim testimonies and official accounts reveals how the largest mass crime against humanity in India's modern history was perpetrated by politicians and covered up with the help of the police, judiciary and media. The failings of Western governments - who turned a blind eye to the atrocities for fear of losing trade contracts worth billions - are also exposed.