Back to top
The Woods in Winter (Paperback)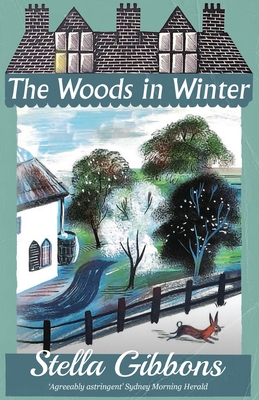 $16.99
Usually Ships in 1-5 Days
Description
---
...for the first time in her life, she was living as she had always unknowingly wanted to live: in freedom and solitude, with an animal for close companion. Her new life had acted upon her like a strong and delicious drug.
Ivy Gower, a curmudgeonly middle-aged charwoman with some slightly witchy talents, inherits a rural cottage in Buckinghamshire and takes up residence near the tiny village of Little Warby. Having settled in with a rescued dog and a pet pigeon, she manages, despite her anti-social instincts, to have surprising effects on her new neighbours, including Angela Mordaunt, a spinster still mourning her dead beau, Coral and Pearl Cartaret, ditzy sisters who have just opened a tea shop, the local vicar, and wealthy Lord Gowerville, whose devotion she earns by healing his beloved dog. But her biggest challenge will likely be the 12-year-old runaway who shows up at her door...
Blending vivid characters and a deep knowledge of human nature, this is also a funny and poignant tale of the challenges and freedoms of old age and solitude. The Woods in Winter was first published in 1970 and was the last novel Stella Gibbons wrote for publication. This new edition features an introduction by twentieth-century women's historian Elizabeth Crawford.
'Stella Gibbons sees people as they really are but she observes them so lovingly as well as acutely that one loves them too' Elizabeth Goudge