Back to top
Missy Piggle-Wiggle and the Won't-Walk-The-Dog Cure (MP3 CD)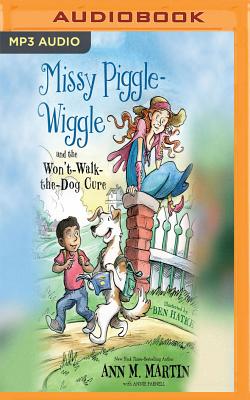 $14.99
Call to check availability
Other Books in Series
This is book number 2 in the Missy Piggle-Wiggle series.
Description
---
Missy's back for a second adventure in this spin-off series of the beloved Mrs. Piggle-Wiggle books from Ann M. Martin and Annie Parnell
Missy Piggle-Wiggle is finally starting to feel settled in at the upside-down house, and the families in town have come to trust her magical cures for all sorts of childhood (mis)behavior, just like her great-aunt.
But right when everything is going so well, a terrible storm blasts through Little Spring Valley, damaging the upside-down house. Now the house is in need of repair (and isn't happy about it one bit), and money is becoming pretty tight for Missy.
And, on top of that, the children of Little Spring Valley continue to need Missy's inventive cures, such as the Smarty-Pants Cure, the Whiney-Whiners Cure, and the Won't-Walk-the-Dog Cure. Luckily, Missy knows just what to do