Back to top
The Realities of Adaptive Groundwater Management: Chino Basin, California (Global Issues in Water Policy #27) (Hardcover)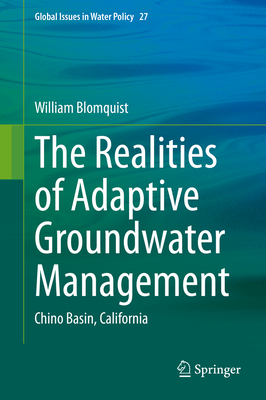 $120.99
Email or call for price.
Description
---
This book has three primary objectives. The first objective is to provide scholars with a more realistic view of adaptive management, without arguing against adaptive management. Adaptive management is necessary as well as desirable, but it is not easy, and demonstrating that through the Chino Basin experience is an important goal. The second objective is to provide practitioners with encouraging yet cautionary lessons about the challenges and benefits of an adaptive approach - in similar fashion as the first objective, the goal here is to endorse the adaptive approach but in a clear-eyed manner that clarifies how hard it is and how much it requires. A third objective is to show all audiences that resource governance systems can fail, change, and succeed. There is no such thing as an ideal institutional design that is guaranteed to work; rather, making institutional arrangements work entails learning and adjustment when they begin to show problems as they inevitably will.
About the Author
---
William Blomquist is Professor of Political Science and Adjunct Professor of Public and Environmental Affairs at Indiana University Purdue University Indianapolis (IUPUI), and a Senior Research Fellow of the Ostrom Workshop at Indiana University - Bloomington. His research interests concern governmental organization and public policy, with a specialization in the field of water institutions and water management. His published books include Dividing the Waters: Governing Groundwater in Southern California; Common Waters, Diverging Streams: Linking Institutions and Water Management in Arizona, California, and Colorado (with Edella Schlager and Tanya Heikkila); Integrated Water Resource Management through Decentralization (co-edited with Karin Kemper and Ariel Dinar); Embracing Watershed Politics (with Edella Schlager), and Governing Complexity: Analyzing and Applying Polycentricity (co-edited with Andreas Thiel and Dustin Garrick).