Back to top
The "i" in the Making: Rethinking the Japanese Shishōsetsu in a Global Age (Studies in Oriental Culture and Literature #6) (Hardcover)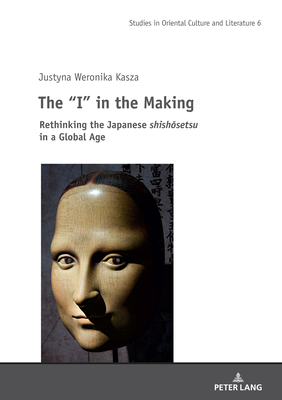 $69.54
Usually Ships in 1-5 Days
(This item is non-returnable.)
Description
---
The book centres around the topic of subjectivity and self-representation in contemporary Japanese literature and offers a new approach to the genre of shishōsetsu (the I-novel).
It reassesses the works of Dazai Osamu, Ōe Kenzaburō, Endō Shūsaku, Murakami Haruki, and of the translingual writers - Mizumura Minae, Hideo Levy, Tawada Yōko - to expose the wide-ranging treatment of personal experiences, and the intricate relations between the characters, the narrator, and the writing persona.
In the context of world fiction and autobiography theories, the book investigates literary and linguistic challenges in expressing the "self." The shishōsetsu are explored as stories of constructing identities between cultures, languages, literary canons, and testimonies of untranslatability of the self.
About the Author
---
Justyna Weronika Kasza is an associate professor at Seinan Gakuin University in Fukuoka, Japan. She has taught courses in Japanese language, literature, and translation at universities in England and Poland. She is the recipient of the Japan Foundation Fellowships and has conducted her research at Sophia University in Tokyo. Her research interests include the works of Endō Shūsaku, life-writing narratives in Japan, world literature and translation theories.