Back to top
Immigrant Secrets: The Search for My Grandparents (Paperback)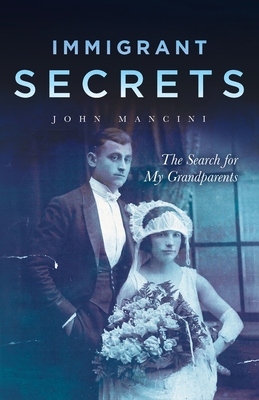 $13.99

Usually Ships in 1-5 Days
Description
---
This is a book about origin stories.
More specifically, my father didn't have one. My father never mentioned his family. Never. The only thing my father ever said about his Italian immigrant family was that his parents died in the 1930s, shortly after arriving at Ellis Island.
Except they didn't.
Once I began the search for my grandparents, I mostly ran into dead-ends. Until the 1940 Census. My grandparents magically appear, but as inmates at the Rockland Insane Asylum. And then my search began to find out how they got there and what happened to them.
What happened?
Why all the secrecy?
How did I use genealogy to unravel the mystery?
What does their story tell us about the immigrant experience when confronting a legal system they don't understand?
And what sacrifices did my father make to shape such a "normal" life for me and my five siblings from such tragic origins?
This book is part family memoir, part historical reconstruction, and part genealogy mystery.