Back to top
The Current: Poems for the Flow of Life (Hardcover)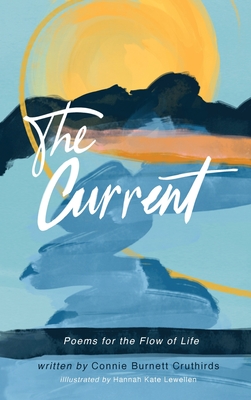 $34.95

Usually Ships in 1-5 Days
Description
---
The Current offers a captivating narrative about the natural current
that runs through all of us, through life's tumultuous whitewaters
to the still strong voltage that beats within.
Let Connie Cruthirds, with a voice at times rebellious, mischievous, and tender, help you discover more about the flow of conscious living. From the vast universe to the individual self,
The Current flows with sass, hope, and possibility
offering you fresh perspectives on life through the lens of:
Part I Earth and Her Moon
"Earth, her billions year-old self, tells a story about, our silliness, our righteousness, our huff and puff as if the house is ours to blow down, but it's not."
Part II Life
"When you discover in a moment that you are not peace, but instead the roaring wave lapping at the shoreline defining time's next moment, go there."
Part III Self Portrait
"I long for words to flow on empty pages to tell you stories of life sending postcards full of love to you there watching from the sidelines, while your life is on the field begging you to play.
I know you. I am you. I invite you in and on to live and breathe just a little deeper."
This is not complicated poetry. It's poetic prose, written to help you understand you.