Event Image:
About the book:
Most people seldom go to a cemetery other than to bury a loved one or to visit a loved one's grave. For that reason, the Temple Israel Museum commissioned the creation of a unique photographic exhibit of the Temple Israel Cemetery. Through the keen and artistic eye of photographer Murray Riss, the museum was able to create an unforgettable exhibit entitled, Beloved, which brings the Temple Israel Cemetery to life so that everyone can experience the solemnity and beauty of this sacred ground.
Murray Riss spent countless hours photographing Temple Israel's sixteen-acre cemetery for more than a year and through all four seasons. Beloved, the word most often used on the cemetery's gravesites, offers an amazing view of the cemetery until now mostly unknown to those who visit.
Since its creation 173 years ago by one of Memphis, Tennessee's earliest Jewish settlers, the Temple Israel Cemetery has become a permanent place of beauty. It serves as an everlasting tribute to the history of the Memphis Jewish community, and it stands as a testament to the love of memory no matter where you live or where your loved ones rest.
Judaism's early rabbis referred to a cemetery as a house of the living. Beloved promises to show you why.
About Murray Riss:
Murray Riss is one of the South's most-acclaimed photographic artists. He received his MFA from the Rhode Island School of Design, where he studied under Harry Callahan, an influential 20th Century photographer. Riss came to Memphis in 1968 to establish a photography department at Memphis College of Art, where he taught for nearly 20 years, during which time he also served as an adjunct lecturer in photography and film at Rhodes College and as a guest lecturer at the University of Haifa, Israel, Department of Art. Riss' photographs are part of the permanent collections of national and international museums, including the Museum of Modern Art, New York, the Minneapolis Museum of Art, the Art Institute in Chicago, the National Gallery of Canada, Ontario, the New Orleans Museum of Art, the Biblioteque National Paris, and the Philadelphia Museum of Art. His work has appeared in various journals, magazines and books. Three of the eights books that exclusively feature Riss' work are: In the Shadow of the Elms, First Shooting Light, and A Bridge to Peter.
About Rabbi Micah Greenstein:
Rabbi Micah Greensteinhas served Temple Israel of Memphis for 26 years, 16 as its Senior Rabbi. A Cornell University National Scholar and Kennedy Fellow at Harvard University's John F. Kennedy School of Government, Rabbi Greenstein earned his undergraduate degree in Economics in 1984 and Masters in Public Administration in 1986. Following a year of study in Israel, he completed his Masters in Hebrew Letters at the Los Angeles campus of the Hebrew Union College-Jewish Institute of Religion (HUC-JIR) in 1989 and was ordained rabbi in 1991 at HUC-JIR in Cincinnati. Rabbi Greenstein also received his Doctor of Divinity degree from HUC-JIR in 2016. Rabbi Greenstein and his wife, Sheril, have three children.
About Susan Adler Thorp:
Susan Adler Thorp is a Memphis journalist, a former political columnist for The Commercial Appeal and political commentator for the local Memphis television affiliates of NBC and CBS.
Event date:
Sunday, October 27, 2019 - 3:00pm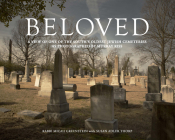 $55.00
ISBN: 9781733634137
Availability: Usually Ships in 1-5 Days
Published: Susan Schadt Press LLC - October 29th, 2019
---