Submitted by jnaylor_6346 on
Event Image:
Join us as we welcome
Jan Shivley
on
Sunday, May 22
at
2:00 pm
to celebrate the release of
A PICTORIAL HISTORY OF WEDDING PHOTOGRAPHY
"From the oldest black and white picture of an African-American wedding couple to the colorful pictures of a masked-up wedding during the pandemic of 2020, every picture in A PICTORIAL HISTORY OF WEDDING PHOTOGRAPHY is graced with high taste, deep thoughtfulness, and prominence."--Foluso Falaye, Readers' Favorite, Five stars review
"This pictorial collection of weddings so beautifully depicts not only the fashion but the social influence on brides through the years."--Sheila Zaricor Wilson, international stylist, consultant on hair and fashion, President of Intercoiffure American Canada
"Having dealt with antique lace and vintage attire for most of my life, I am excited to see what Jan has compiled in this book of wedding pictures. Seeing textiles and fashion through the last 170 years is delightful!"--June Taylor, co-owner of Loudean's, Cooper-Young, Memphis, Tennessee
"History is the human story! Jan captures the beauty of a bride's moment with the heart of the past, present and future!"--Babbie Lovett, fashion icon, curator and collector
ABOUT THE BOOK:
The first wedding picture was taken in 1856. A PICTORIAL HISTORY OF WEDDING PHOTOGRAPHY chronicles 170 years of wedding photographs, some people at their most vulnerable. We have arranged each decade to showcase what life, culture, style and weddings looked like at that time and how things have changed over the years. This book is a good reference to see how creative people have used their talents, and it passes on ideas for us to use today. Pictures remind us of events we celebrate and bring back the emotions involved. Queen Victoria and Prince Albert married in 1840. They regretted not having pictures of their elaborate event, so twenty years later, they recreated it so they could have wedding pictures of their own!
ABOUT THE AUTHOR:
Jan Butler grew up in Midtown Memphis, Tennessee. Life looked like the "Dick and Jane" books from the 1950s. Kids pulled wagons and sold Girl Scout cookies. There was even a kiss from Elvis at Overton Park. Jan married Von Shivley and they had what she will tell you were the two most delightful children ever! Her two grandsons are her delight now. In 1977, Jan was intrigued with photography and taking great pictures of Bryan and Vicky being themselves at home. She set up a darkroom, booked sittings and shot her first wedding. Before she went to bed that evening she had processed the film with good images. That started a thirty-eight year career. She is a published and award-winning photographer. Jan Shivley is the Mid-South's first female wedding photographer.
Event date:
Sunday, May 22, 2022 - 2:00pm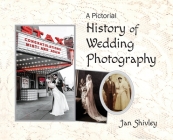 $69.95

ISBN: 9798985060515
Availability: Usually Ships in 1-5 Days
(This item is non-returnable and must be pre-paid.)
Published: Hillhelen Group LLC - April 29th, 2022
---